Attention Drummers and Friends of Drummers!
Neckbone Graphics is the industry leader in offering custom Remo drumheads printed with your special graphics. Promote your performing ensemble with digitally created, high-quality images of any design! Put your group's logo, or CD artwork on your front bass drum head... attract more attention! Get a personalized front head to complete your drumkit! It's the perfect gift for the drummer in your life!


Marching Ensembles
A growing number of marching ensembles are using our graphic heads. These heads are perfectly playable and sound great! Since the graphic is created digitally, the image is exactly the same on every head. Reordering is easy, too!

Neckbone can work from your existing artwork, no matter what form it's in. We can perform any edits you may desire, and, if requested, supply a CD with your digital files, saved in several formats, useful for many other applications.


IMPORTANT MESSAGE TO OUR CLIENTS:
Recently, our Request-A-Quote page was not working properly, and we received artwork, but not the form. If you have sent a Request to us, and not received a reply, please resubmit your request, as the form is now working properly. We apologize for this occurrence, and regret any inconvenience this may have caused. Thank You for your understanding!

Frequent visitors to our site may have noticed a couple of recent changes. For us, the most important is the update to the layout of our Frequently Asked Questions page. We encourage everyone to take a moment to browse through it. We've brought back our Neckbone News page, where we can pass along tips and new information about our products and services.

Remo's SKYNDEEP graphics technology is now being offered in Ambassador, Emperor, PowerStroke 3, PowerMax, and CyberMax models. These heads are made by imaging directly to the actual drumhead film before the head is manufactured, using a proprietary print process developed by Remo Corporation. The imaged heads sound identical to the non-imaged, standard models. This is not a sticker nor uses any film other than the exact Remo drumhead film used to create the standard, non-imaged models. There are other options, including clear, reflective chrome, and sparkle finishes.

Currently, the popular choices for Pipe Bands is: CyberMax snare batters, and PowerMax heads for tenors and basses. (The PowerMax model comes with internal muffling, and is ideal for all outdoor marching ensembles)

We have a comment about our Request-A-Quote page. Our system includes an auto-responder that will sent an e-mail to the address that's typed into the e-mail address field on the form. Occasionally we get messages that our reply is unable to reach the sender. This is why we ask for your phone number as well. It may be that we cannot get in touch with you through e-mail because of an incorrect address, spam blockers, or who knows what else. If you do not receive a response within 48 hours, this may be why. At this time we do not know of anyone that we haven't at least tried to contact within our stated 48 hour period. If you experience this, e-mail us again, and be sure to include your phone number. Also, the phone number allows us to learn your general shipping address, which is important as we create a quote for your project, which includes the shipping charges.

We have great appreciation for all of you that have chosen to use our services.
Thanks!
Tom Z
Neckbone Graphics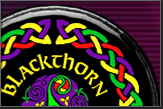 We have found it to be convenient and effective to post work-in-progress files here, for our clients to view and give us feedback. We post files as soon as edits are done, and through the "magic that is the Internet", they can be viewed and critiqued at any time.